After School Programs
Our after-school youth programs are designed to give young climbers between the ages of 9 – 17 a chance to learn and improve climbing skills. A cool way to connect with other young climbers while staying fit! Enrollment is on a monthly basis. We have a several different programs throughout week including the weekends.
For summer and break camp opportunities, see our Climbing Camps.
For the more dedicated young climber who wants to make climbing their primary sport, be sure to check out the Portland Rock Gym Climbing Team.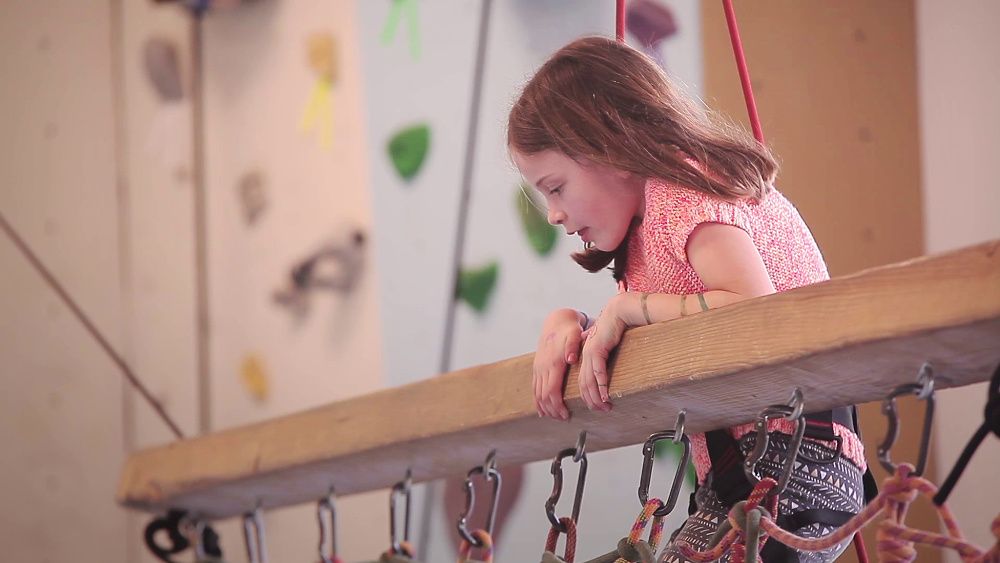 Introductory Youth Club
Youth Club introduces young climbers to beginner to intermediate top-roping and bouldering skills in a fun and encouraging environment. Enrollment is for a single 6-week long experience with a new program and chance to participate every 7 weeks.
Parents can sign up for one of our Intro to Climbing classes at 1/2 price during the time a child is enrolled in the program.
Climbing Team
All of our other youth programs are under the umbrella of our Youth Climbing Team:
Recreation and Development Team: Rec-Dev is a low pressure, fun environment for those who are interested in learning more. Rec-Dev offers more structure than our Introductory Youth Club and dives more into the fundamentals of climbing.
Competition Team: This program is for the climber who is looking for the next step in the sport. If a climber is on the fence about competition climbing but still wants to be in a more focused environment, this is the place for them. This is a more comprehensive program where kids often do choose to participate in competitions but it is not required.
Elite Competition Team: Elite Comp Team is the place to try to be the best competitive climber you can be. If a climber is self-motivated and willing to do what it takes to be the best athlete they can be, this is the place for them. Every member of the team is expected to qualify for USA Climbing Regionals for both bouldering & rope climbing.
Find out which program is right for you and sign up for a placement session:
Sign up for team and club placement!
Kids Climb
A weekend drop in climbing program for kids ages 8 - 13. Up to four kids spend an hour with one of our staff instructors climbing in our instruction room.
Programs Calendar